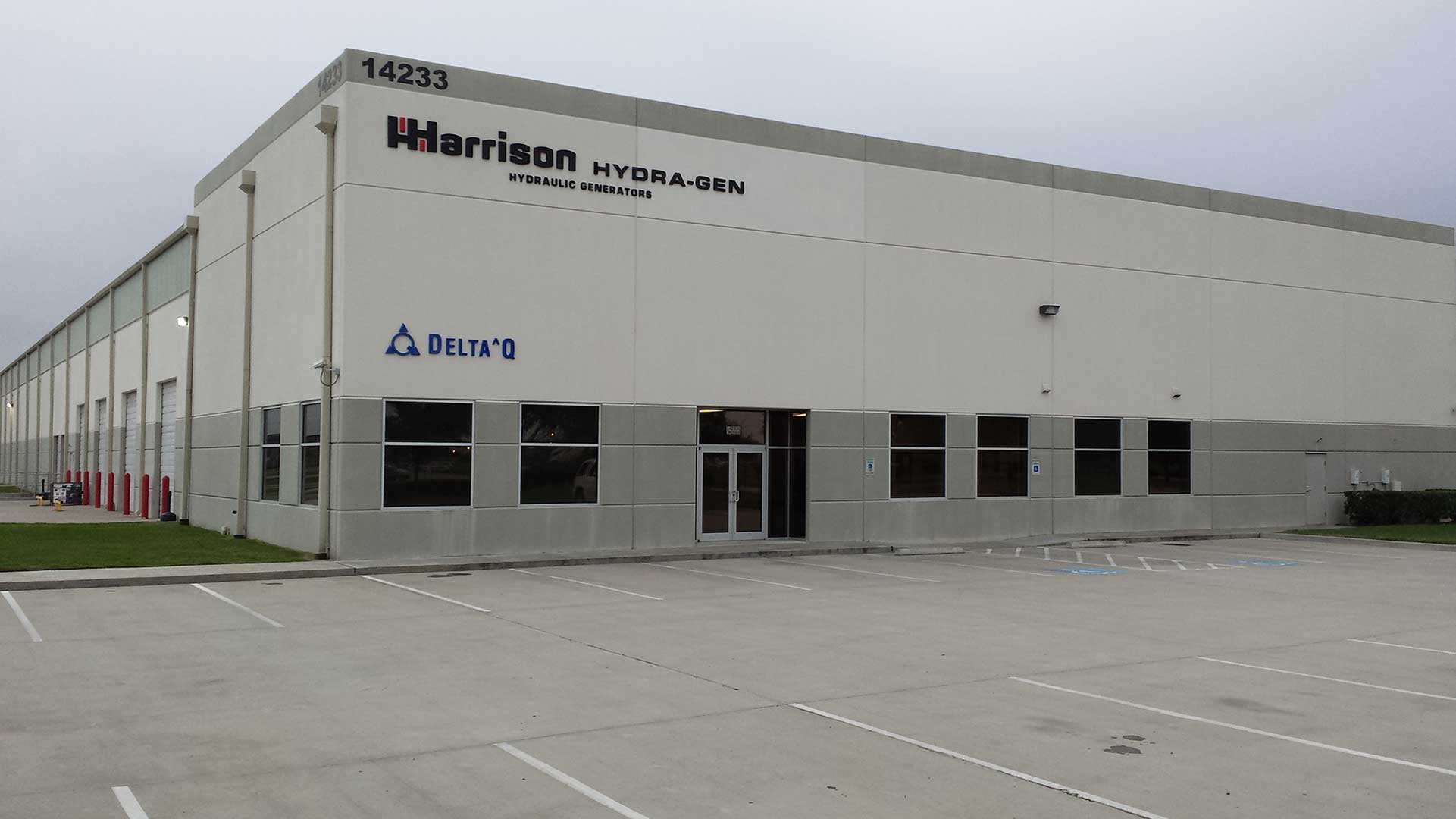 MISSION STATEMENT
"To build the highest quality hydraulic generator at the lowest installed cost; And backed by the best service in the industry."
QUALITY POLICY
"At Harrison Hydra-Gen, our goal is to meet or exceed our customer expectations through continual improvement of the company's products and processes. Customer satisfaction is enhanced by using quality objectives that are measurable and have targets for improvement.
In order to achieve this goal, the company has developed and implemented this formal quality system, satisfying the requirements of the ISO 9001:2015 standard and applicable requirements, and is committed to maintaining and continually improving the effectiveness of this system.
As President, it is my responsibility to provide the necessary resources to implement and maintain the company's quality system and to provide a working environment that supports the achievement of this goal."
– Richard Otwell
WHAT SEPARATES HARRISON HYDRA-GEN FROM THE COMPETITION
What separates Harrison Hydra-Gen from the competition? Simply put, Harrison hydraulic generators and mobile power solutions have been "PROVEN UNDER PRESSURE", since 1969. There is no secret to our longevity and success; it is our commitment to quality!  We place emphasis on where it should be; in the components of our products. Our commitment to quality and our testing procedures allow us to remain cost-competitive with lower quality systems by avoiding unnecessary service claims.
COMPANY PROFILE & HISTORY
Harrison Hydra-Gen, LTD. engages primarily in the manufacturing and sales of hydraulic generators for mobile applications serving the aerial work platform, emergency apparatus, oil field, marine, utility vehicle, government, construction, and agricultural markets.
Harrison Hydra-Gen was a division of Harrison Equipment Company which was founded in 1942 as an electronics components distributor. Schlumberger Well Services approached Harrison in 1969 to develop a hydraulic-driven generator for its use in the oilfield market. Thus, Harrison Hydra -Gen® began the journey into mobile hydraulic power generation.
With over 50 years of experience Harrison Hydra – Gen®, LTD. is reliable hydraulic mobile power.
CORPORATE FACTS
Proven, successful experience working with major Utilities & OEM's.
Our Engineering Team has years of experience with hydraulic circuits and can assist you with any 3-D Modeling, Design Reviews, and Suggestions.
Engineering Team to help design, develop, prototype, and test products based on your requirements.
Fully stocked warehouse to ensure "Just In Time Delivery".
Competitively priced.
Dedicated to manufacturing Hydraulic Generators of the highest quality since 1969. "The most reliable hydraulic generators on the market today, THE #1 Generator in the Fire & Rescue, Aerial Work Platform and Paving Industries."
Continuous Research & Development to constantly improve our products to meet our customer's needs.
Proven International experience.
World-Class Product Service & Training.
Headquarters located in approx. 40,000 square foot "modern" facility in Houston, TX.
Dedicated to first-class Customer Support & Satisfaction.
QUALITY
You depend on your tools and equipment to help you do the job right the first time, and enable you to keep your word. That's not something we take lightly.  We let our product speak for itself; almost 50-years of continued business in the most demanding environments.
MANUFACTURING
Harrison's world headquarters is in an all-new 45,000 sq. Ft. Manufacturing facility in Houston, TX.  This new facility was designed and constructed to allow Harrison to use the "best-in-practice" processes and procedures to exceed our customers' expectations.
TESTING
Every Harrison hydraulic generator goes through the most advanced computerized testing, with documentation of the test results provided with each product. Customized or off-the-shelf, all Harrison hydraulic generators are tested to the same standards.