QUALITY and REPUTATION
Harrison produces only high-quality hydraulic generators. There is no better test of Harrison's value than the one it gets every day on the job – check around. The Harrison reputation for working hard, efficiently, and consistently in a cost-effective way is second to none. It is no wonder Harrison Hydra-Gen continues to be the preferred choice of hydraulic generator buyers all over the world.
DEPENDABILITY
Harrison generators are also known for their proven dependability which pays off with little if any, downtime. We stand behind our services 100 %; we hold ourselves personally accountable for all of our products. Each unit is backed by our quality, service, and product delivery commitment.
EXPERIENCE
Harrison rises above the rest in experience – no other manufacturer has been building hydraulic generators longer. In fact, Harrison has been leading the field since it developed the first hydraulic generator more than 50 years ago. Our engineers are constantly using their experience and expertise to further advance our generators while other makers are still striving to catch up.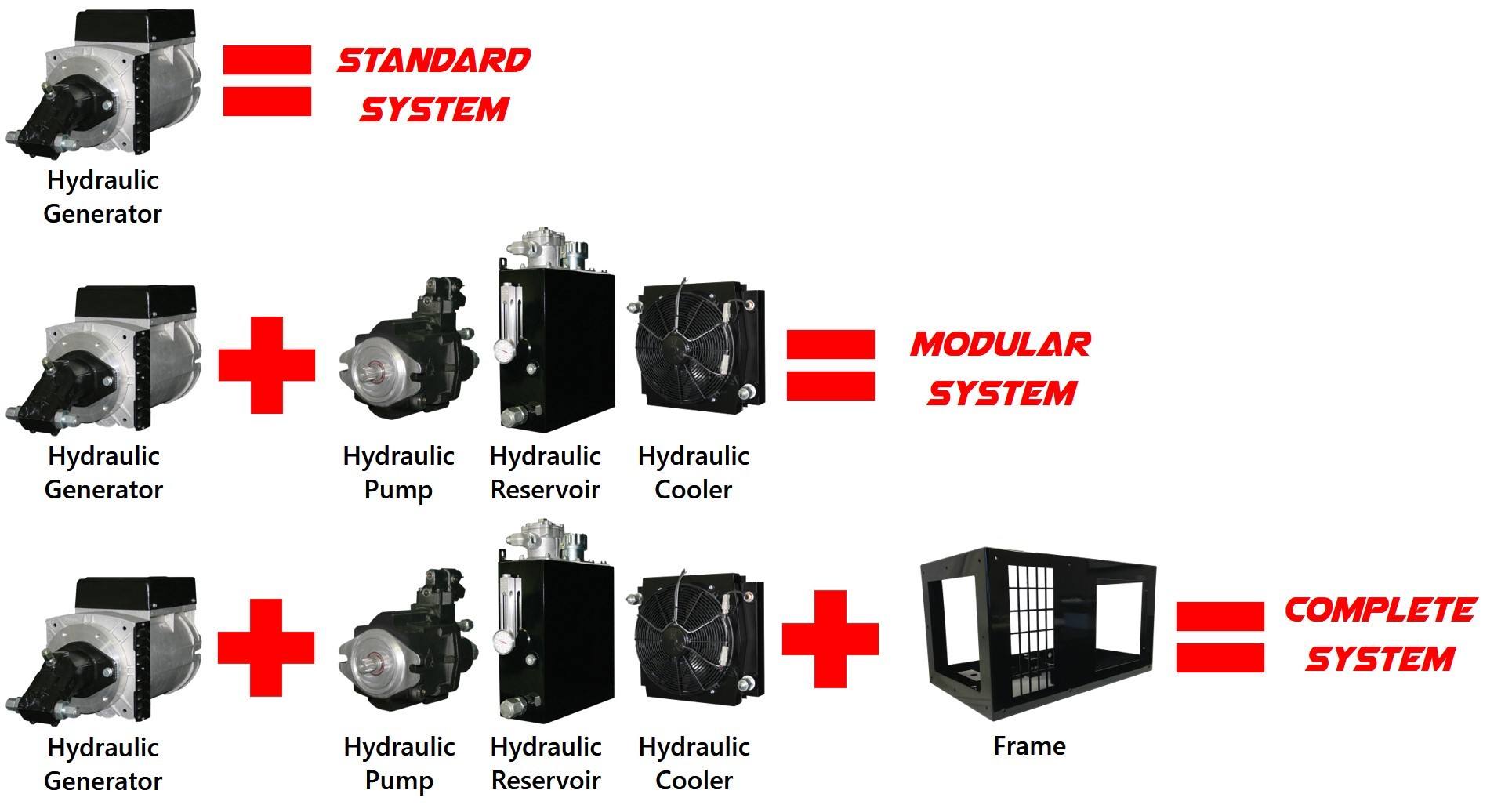 Selection by Product Line
MODULAR SYSTEMS
Hydraulic generator + hydraulic system
COMPLETE SYSTEMS
Hydraulic generator + hydraulic system + protective frame
RETROFIT SYSTEMS
Refurbish your existing Harrison generator, or replace a competitors system
TEFC SYSTEMS
Recommended for outdoor and wet locations; IP67 rated
CUSTOM SYSTEMS
Custom designed from the ground up to meet your exact needs
PORTABLE SYSTEMS
Utilizes the Auxiliary Tool Circuit on your work truck as a fuel source
Complete Systems by kW Availability