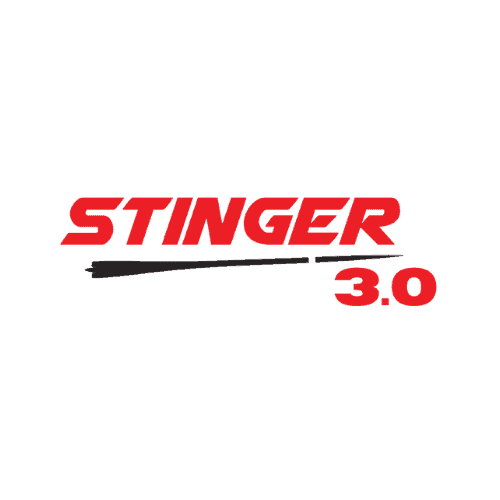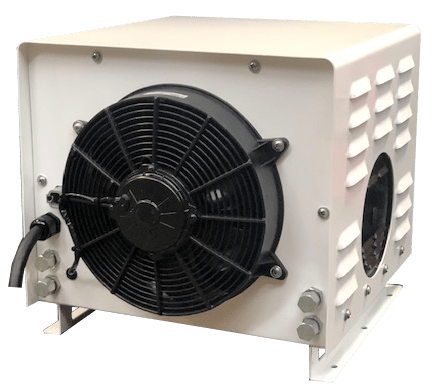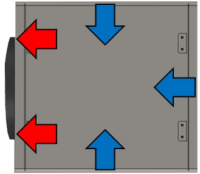 Ratings Available: 3.0 kW
Replace your inverter with the new STINGER 3.0. Performance optimized to compliment your LED lighting package with the quality and reliability of a Harrison hydraulic generator. The STINGER 3.0 is purpose-built for mobile power anytime 3,000 watts or less are required all while offering the smallest footprint available on the market today. Package that along with a remote mount reservoir and you have the perfect generator for customers looking to take advantage of the unused spaces on their apparatus. Through the use of advanced engineering materials, the STINGER 3.0 is compact and lightweight so you can always have a generator during critical incident response.
3.0 kW (120 VAC | 25 amps)
The airflow pattern of the STINGER 3.0 makes it perfect for compartments, dunnage areas, and anywhere you have a straight thru airflow requirement.
The STINGER 3.0 uses advanced corrosion-resistant aluminum construction and engineered composite materials for the exterior of the generator. The 2″ riser rails lift the STINGER 3.0 above the mounting surface to prevent any water intrusion into the generator. The hydraulic hose and electrical connections are located on the fan side of the unit, providing an EZ Mounting system like the rest of the Harrison family.
For over 50 years, Harrison has been the one name professionals have staked their lives on; and the lives of others. Consider the competitive advantages of Harrison's STINGER 3.0 Hydraulic Generator.
Features & Benefits
Smallest footprint available on the market today
Gear motor design; most efficient
Morse tapered coupling design; perfect alignment and stronger coupling
Modular design allows for a more versatile installation
"Plus Powered" Alternator is standard
Remotely mounted reservoir
Incredibly "Maintenance Friendly"
"Flow-Thru" Ventilation System
Backed by the most comprehensive warranty and service in the industry
Alternator Detail
Design: Brushless, revolving field, two-pole, 3600 rpm for 60 Hz or optional 50 Hz operation
Rating: See nameplate for individual rating
Regulation: (+/-)5% voltage regulation from nameplate rating
Waveform: Harmonic distortion limited to 7%
Insulation: Class H, 200 degrees F, slot insulation, varnish, and copper windings
PF: 1.0(unity) for single-phase units
Hydraulic System
Type of oil: Use a premium grade hydraulic oil, such as Mobile DTE series oil or an equivalent
Viscosity: Optimum operating viscosity is ISO 46 for best performance in all conditions
Capacity: The reservoir capacity will vary with each generator. Please see the "Reservoir Capacity" in the generator specifications.
Hydraulic Pump
Min Input: 980 rpm
Max Input: 3300 rpm
Displacement 45cc
Max Temp: 200 Degrees F
Min Temp: -15 degrees F
Weight: 42 lb
Max Torque: 132 lbft
Pump Shaft: SAE-B 7/8" 13T Splined / SAE-BB 1.00" Keyed
Max Pressure: 4,000 psi
Max Vacuum: 10.0 inHg