Hydraulic Generator Custom System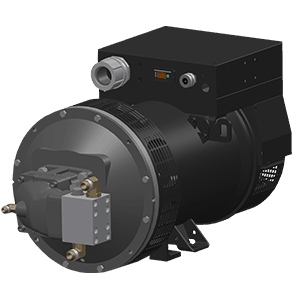 Ratings Available: 3.0 kW thru 40 kW
Harrison custom hydraulic generator systems are designed to meet your exact needs. We will use individual components of our standard systems and add in the kW generator needed for your application; 3 kW thru 40 kW, single-phase, three-phase, 60 Hz, 50 Hz, 240 VAC, 220 VAC or whatever your application calls for.  Just ask and see if we can put your system together.
Put the components all together or place them in separate areas to save space. When space is at a PREMIUM, nobody else can build a custom generator system like Harrison!
Harrison's custom generator systems will employ many of the "Industry First" innovations developed by Harrison, depending on your individual requirements for your installation. Harrison will create your custom system using our 50+ years of experience to ensure your installation is the best it can be! Our Regional Managers will work directly with you to develop your system; a benefit not offered by anybody else in our industry!
Like ALL Harrison Generators, the custom hydraulic generator systems are built to be maintained. All maintainable parts are truly built with the MECHANIC IN MIND!
For over 50 years, Harrison has been the one name professionals have staked their lives on; and the lives of others. Consider the competitive advantages of Harrison's custom hydraulic generator systems.
Contact Harrison Hydra-Gen for your custom hydraulic generator system.
Features & Benefits
Smallest footprint available on the market today
Motors operate at 98% efficiency and are built with cast steel housings
Bent axis piston motor; more efficient and longer life than gear motor
Perfect alignment and stronger coupling
Modular design allows for a more versatile installation
"Plus Powered" Alternator is standard
Remotely mounted reservoir
Incredibly "Maintenance Friendly"
"Flow Thru" Ventilation System
Backed by the most comprehensive warranty and service in the industry
Alternator Detail
DESIGN: Brushless, revolving field; four-pole 1800 rpm or two-pole 3600 rpm for 60 Hz or optional 50 Hz operation
RATING: See nameplate for individual rating
REGULATION: (+/-) 1% to 5% voltage regulation from nameplate rating
WAVEFORM: Harmonic distortion limited to 4% to 7%
INSULATION: Class H, 200 degrees F, slot insulation, varnish, and copper windings. Additional marine coating
PF: 1.0 (unity) for single-phase units, 0.8 for three-phase units
Hydraulic System
Type of oil: Use a premium grade hydraulic oil, such as Mobile DTE series oil or an equivalent
Viscosity: Optimum operating viscosity is ISO 46 for best performance in all conditions
Capacity: The reservoir capacity will vary with each generator. Please see the "Reservoir Capacity" in the generator specifications.