Hydraulic Generator TEFC Systems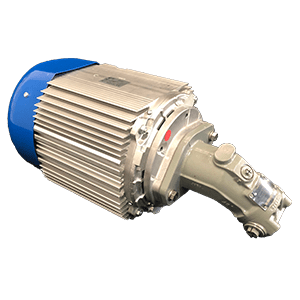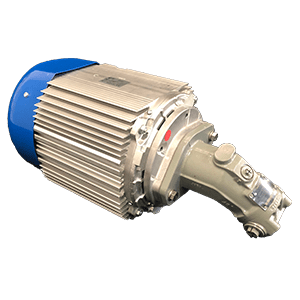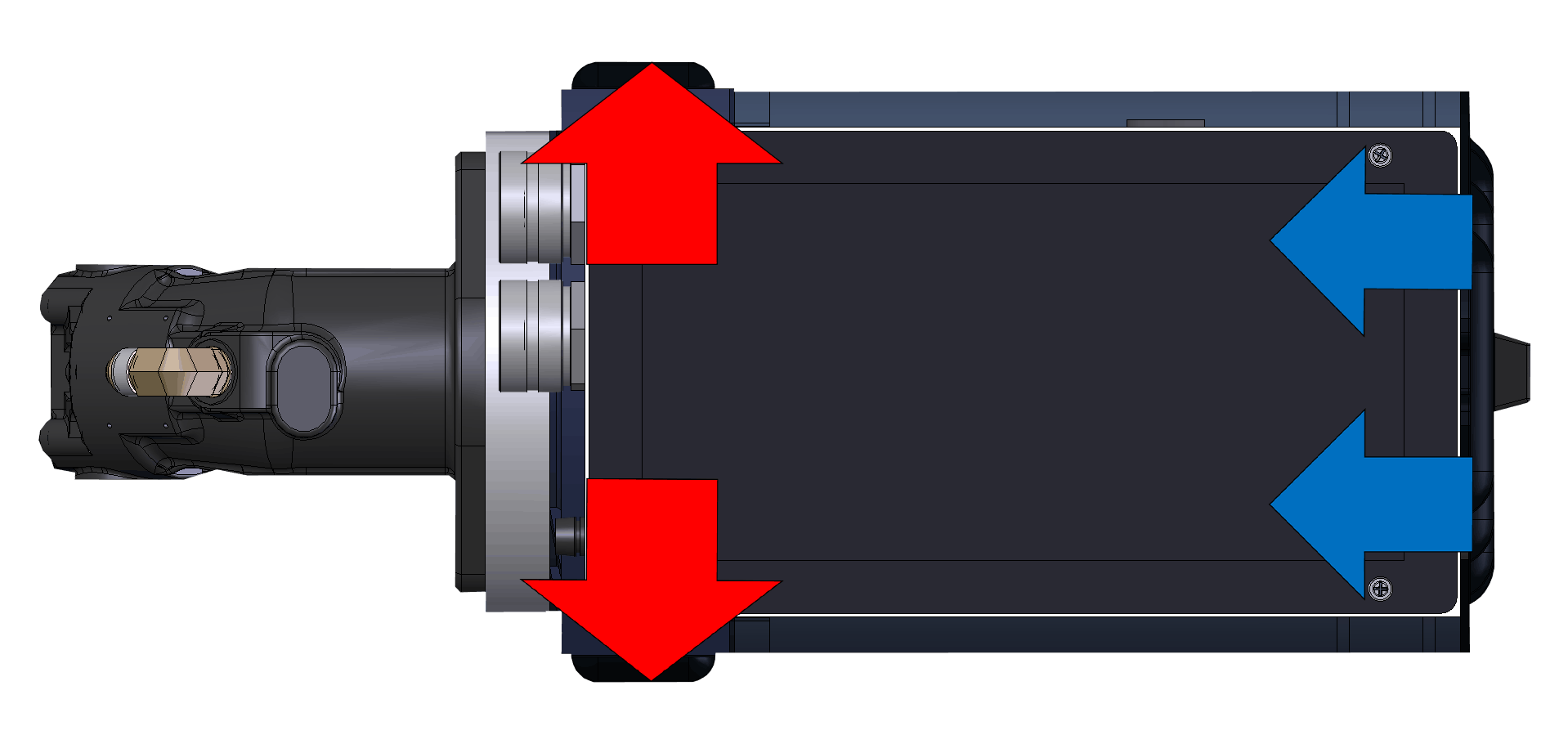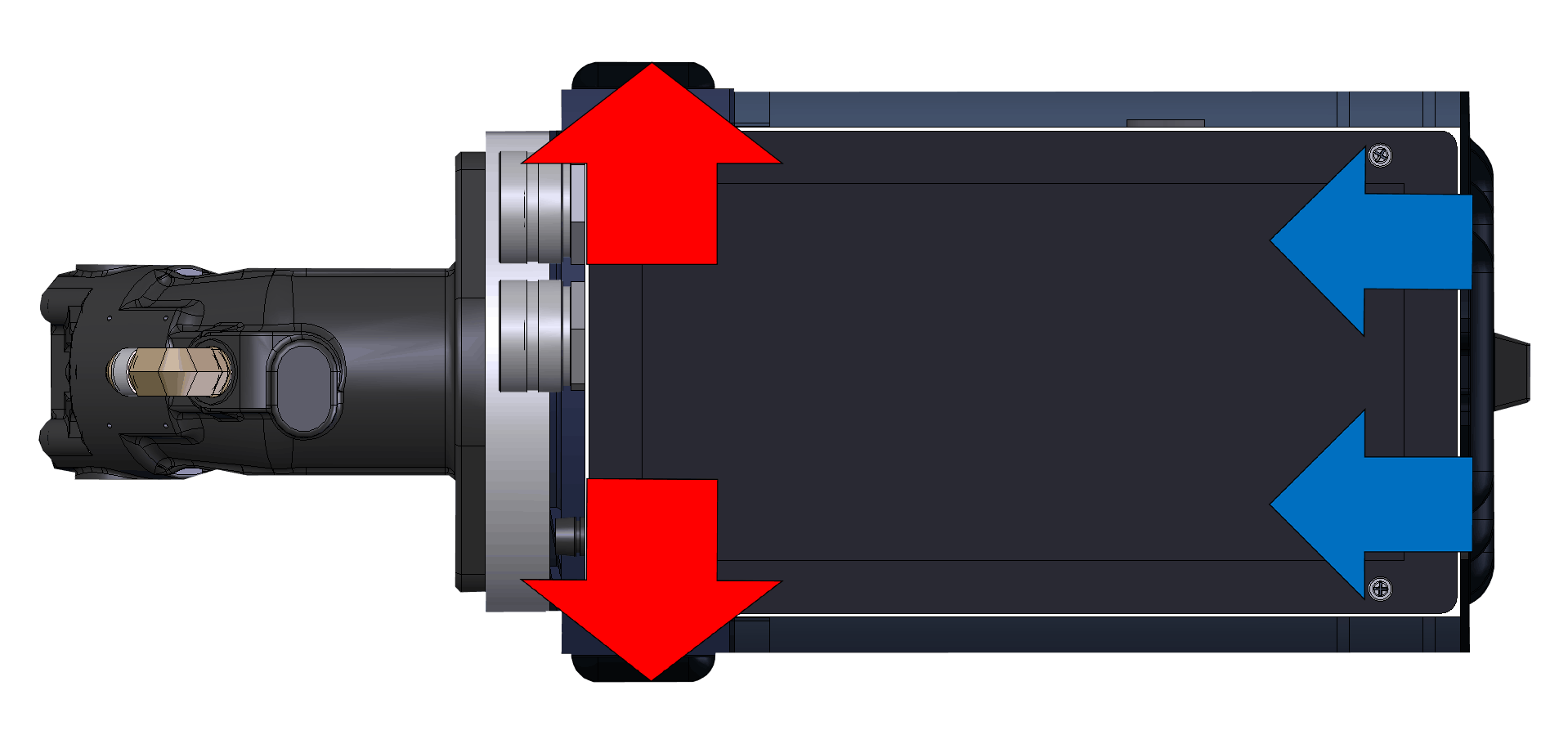 Ratings Available: 10.0 kW thru 40 kW
What is a hydraulic generator?
A hydraulic generator uses a hydraulic motor to replace the large, heavy, gas, or diesel motor found on traditional generators.  When compared side by side, the advantages of a hydraulic generator become obvious.  On average a hydraulic generator is 50% lighter and smaller than a gas or diesel generator.  It's quieter, more reliable, virtually maintenance-free and there's no pollution or carbon exhaust.
Utilizing the existing onboard power train, rotary power is transferred to the hydraulic pump, where it's converted to fluid power to the hydraulic generator.  Because it's not limited by big diesel or gas engines, drive shafts or drive belts, you can put the hydraulic generator anywhere. The options are virtually endless!
What is a TEFC (Totally Enclosed Fan-Cooled) hydraulic generator?
A TEFC generator has a closed-off chamber that requires the use of an external fan to blow air over it. A benefit to having the generator totally enclosed is that it's protected from the outside environment, including dust, airborne contaminants, and many weather disturbances such as wind-driven rain. A TEFC generator is the recommended choice when your load is in an outdoor or wet location. The generator is IP67 rated.
What is ATEX (Atmospheres Explosible) Zone 1
Zone 1 (gases/vapors): an area in which an explosive mixture is likely to occur in normal operation.
What is ATEX (Atmospheres Explosible) Zone 2
Zone 2 (gases/vapors): an area in which an explosive mixture is not likely to occur in normal operation and if it occurs it will exist only for a short time.
TEFC | ATEX Zone 1 | ATEX Zone 2 
Brushless
Self-excited
Integrated generator controller with standard CAN SAE1939
Two-bearing generators available
4-pole 1800 rpm and 2-pole 3600 rpm available
Universal flange connection options
All standard voltages and frequencies available in single and three-phase
IP67 rated
Maintenance-free up to 20000 hours
High-quality electricity from hydraulics
A hydraulic generator transforms the hydraulic power of a working machine into high-quality electricity with great efficiency. The electricity is suitable for all-electric equipment from small devices to heavy work tools.
Power wherever, whenever
When a working machine is equipped with a hydraulic generator, electric power for any purpose is always guaranteed, no matter where you are. Because of its compact size, the generator can be installed on many kinds of machines, of any size. Unlike old-fashioned generator units, the hydraulic generator produces electricity anytime during everyday work. This makes the cost per kVA very reasonable.
Reliable, durable, and safe
Reliable start and independence of extra fuel are assets of a hydraulic generator. Other benefits include long-running life and great durability. Most of all, the quality of electricity stays constant, thanks to the automatic speed control valve and vibration-free running, which also bring extra safe to use.
A hydraulic generator, running with the power of a working machine's hydraulics, guarantees high-quality electricity always available. The generator can be safely assembled in any hydraulic system. Compared to a combustion engine-driven generator unit of the same output level, a hydraulic generator is half the weight and size. Still, it easily powers up even a large electric motor without any problem.
75% SMALLER SIZE
50% LESS WEIGHT
IP54 rated
LESS Noise and Vibration
LESS Maintenance Cost
LONGER Life Cycle
GREATER Reliability
POWER ON the fly or parked
WILL START in Cold Weather
MINIMAL Space Required
NO Air Pollution or Exhaust
NO Engine to Service
NO Fuel Tanks
NO Carbon Foot Print
Backed by the most comprehensive warranty and service in the industry
DESIGN: Brushless, revolving field, 2-pole, 3600 rpm/3000 rpm or 4-pole 1800 rpm/1500 rpm for 60 H/50 Hz operation
PHASE; Single and 3-phase available
VOLTAGE; All standard voltages available
RATING: See nameplate for individual rating
REGULATION: (+/-) 5% voltage regulation from nameplate rating
WAVEFORM: Harmonic distortion limited to 7%
TYPE OF OIL: Use a premium grade hydraulic oil, such as Mobile DTE series oil or an equivalent
VISCOSITY: Optimum operating viscosity is ISO 46 for best performance in all conditions
CAPACITY: The reservoir capacity will vary with each generator. Please see the "Reservoir Capacity" in the generator specifications