Harrison Hires Senior Engineer 
For New Mobile Power Technology Projects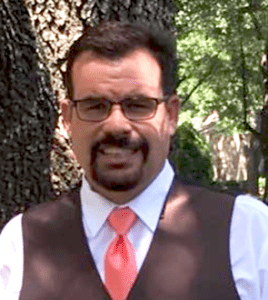 [HOUSTON, TEXAS, August 2021—] Harrison Hydra-Gen is pleased to announce the hiring of Mike Stone as Senior Engineer. 
Stone brings over 15 years of electrical engineering and design experience to the Harrison Engineering Team. His knowledge and love for working on mobile power projects go well beyond office hours when he can be found working on his K5 Blazer. He has been named a Senior Engineer at Harrison and will be an integral part of the team working on our hPower Battery Energy Storage Systems as well as the development of new mobile power technology projects. Stone's many years of experience interfacing with customers as well as OEMs to customize and improve engineering designs will be highly beneficial to Harrison. Stone says he is excited to work on hPower because of its design and how it works.
Harrison Hydra-Gen President, Richard Otwell, says of Mike's hiring," We look forward to working with Mike as a valued team member in our continued growth and development." 
Harrison Hydra-Gen, LTD. engages primarily in the manufacturing and sales of hydraulic generators and battery energy storage systems for mobile applications serving the aerial work platform, emergency apparatus, oilfield, marine, utility vehicle, government, construction, and agricultural markets. 
Clean, Reliable, Mobile Power since 1969.
###
If you would like more information about this topic, please contact Stacia Taylor at 281-807-4420, or email staylor@harrisonhydragen.org.